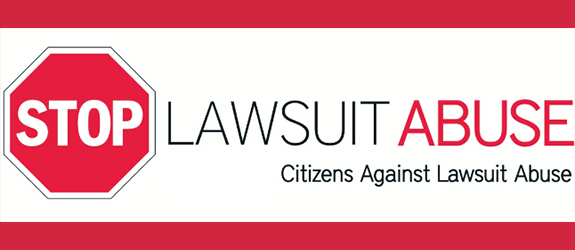 About Citizens Against Lawsuit Abuse
Lawsuit abuse affects us all by reducing access to health care, driving up the cost of consumer goods, and limiting job creation. We pay more for everyday products and services because of junk lawsuits. Employers look closely at a state's legal climate when choosing a location to expand or relocate. When it comes to lawsuit abuse, we all pay – and we all lose.
Rio Grande Valley Citizens Against Lawsuit Abuse is dedicated to educating Valley citizens about the cost and consequences of lawsuit abuse, challenging those who abuse our legal system, and returning common sense and fairness to our courts. We work closely with the statewide grassroots campaign Texans Against Lawsuit Abuse.
The Rio Grande Valley of Texas has been a hot-bed for lawsuit abuse since the 1980's and early 1990's. Local employers, civic leaders and doctors have watched as frivolous lawsuits and outlandish damage awards take away job opportunities, raise consumer prices and limit access to health care.
In late 1990s, local citizens decided to fight back – and the nation's first Citizens Against Lawsuit Abuse (CALA) group was born. CALA's mission is the same today as it was then – to empower the public by informing them of the toll lawsuit abuse takes on all of us.
CALA now operates under its own charter as a separate organization, with oversight and administration by the Partnership staff. It has been credited with bringing better balance to jury awards and decreasing frivolous lawsuits. Its educational program continues with messages to encourage fairness for all parties, discourage barratry, and encourage responsibility in serving on a jury and to seek an improved civil justice system in general.
Join us in the fight against lawsuit abuse. Click HERE to follow us on Facebook and learn more about the issues we're fighting every single day.